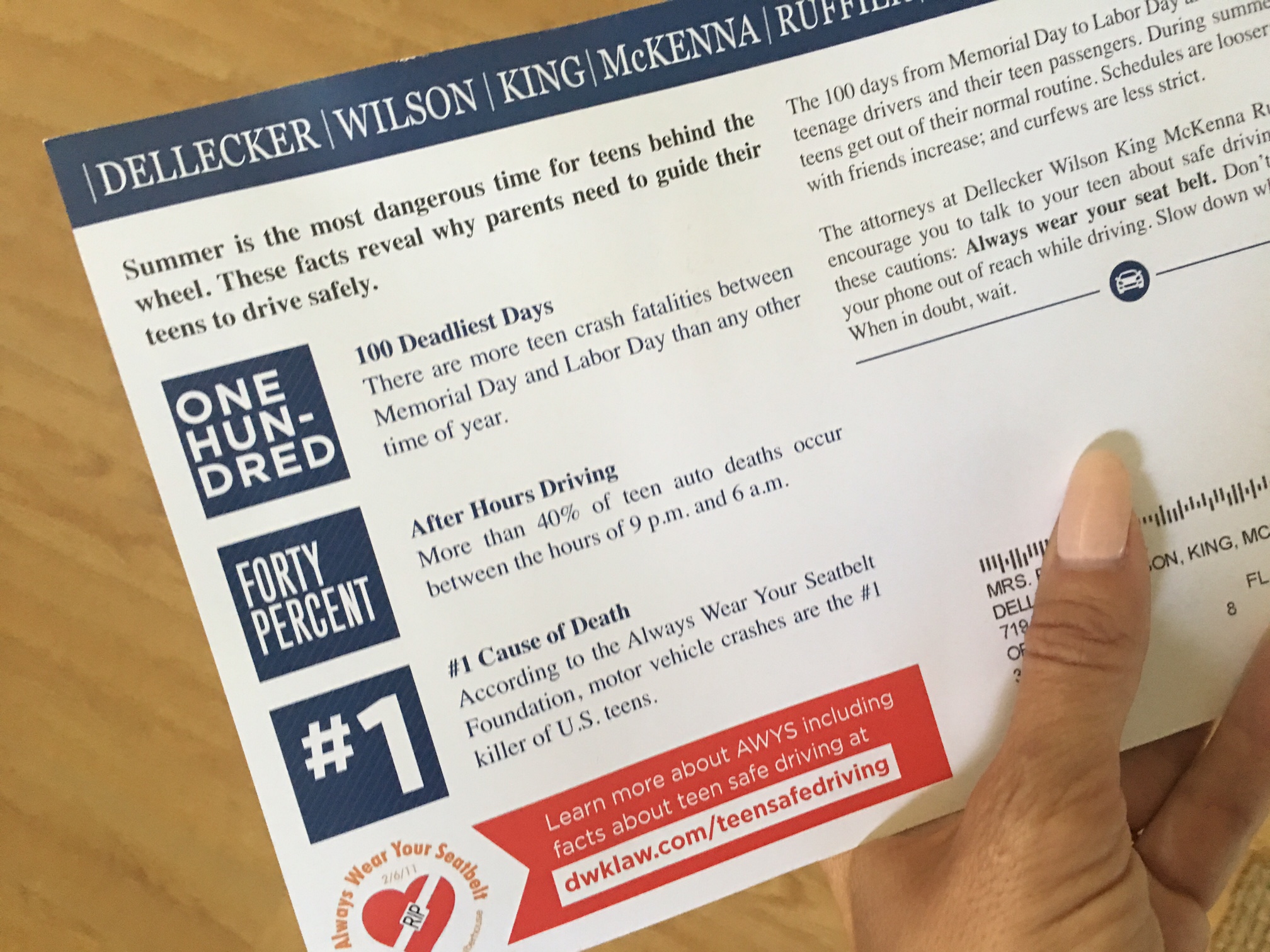 Orlando Law Firm Spreads the "Always Wear Your Seatbelt" Message
The Orlando law firm of Dellecker Wilson McKenna Ruffier and Sos has sent out an important reminder to their clients and colleagues: Always Wear Your Seatbelt.
A postcard with facts about teen safe driving was mailed to thousands of area residents and professionals to remind Orlando that summer is the deadliest season for teens on the road. A link to this special web page was included: Click Here.
The Law firm invited their community to learn the facts about seatbelt use and invited parents and other concerned adults to guide the teens in their lives in the following ways:
Use a seat belt on every trip, no matter how short. This sets a good example.
Train your children: Have all children age 12 and under sit properly buckled in the back seat.
Remind teens about the importance of seat belt use.
Encourage teens to make wearing a seatbelt a habit.
The firm also asked the community to Sign the Pledge and commit to always wearing a seatbelt while driving.
Thank you Dellecker Wilson McKenna Ruffier and Sos for reinforcing our life-saving message.