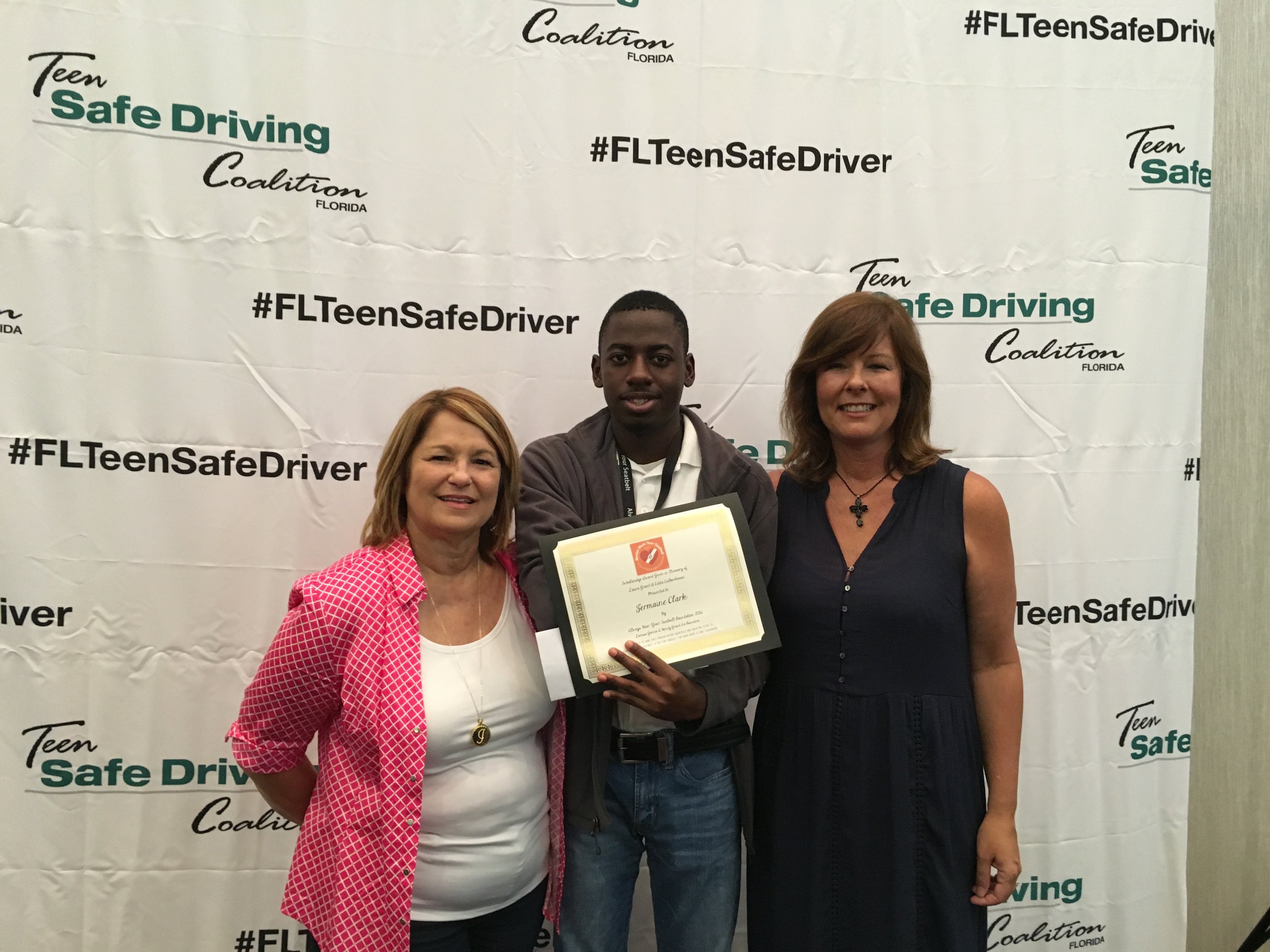 Jermaine Clark Receives Scholarship from AWYS
AWYS Co-founders Lorisse Garcia and Wendy Grant presented an AWYS scholarship to Jermaine Clark at Leadership Academy on June 13, 2016.
Each June, AWYS sponsors Leadership Academy, a three-day training event hosted by The Florida Teen Safe Driving Coalition. Experts address issues such as drunk driving, speeding, distracted driving, pedestrian safety and seatbelt safety.
Two applicants from the Central Florida schools served by AWYS are invited to join in the training. The goal is to empower students to establish and lead life-saving campus projects.
Jermaine Clark was one of the selected AWYS attendees this year, and AWYS presented him with a scholarship toward his college education at Warren University, where he will be a freshman this fall.
Ms. Grant spoke the following words during the presentation:
"Lorisse and I first came to this Leadership Academy three years ago. The very first student we met turned out to be someone we could not forget! One of those people you meet and know right away what's important to them. And for three years we have watched as his gentle soul and kind spirit has continued to develop a fierce determination to make a difference in this life and to make difference in the lives of others. This student is Jermaine Clark. Jermaine we believe in you and we believe in your passion. We know there is purpose in your life and promise in your dreams and we want to help you achieve them. So in honor and memory of Laura and Eddie, Lorisse and I and the Always Wear Your Seatbelt Foundation are awarding you a $1000 Leadership scholarship."
Congratulations, Jermaine!